SkyConnect BEC-LTE Wireless
SKYCONNECT BEC LTE WIRELESS
SKYCONNECT BEC LTE WIRELESS
Confirm connection by the diagram.
Proper reboot:
Unplug the power from the POE injector for 2 minutes
Unplug WAN Data Cable from the router or the PoE injector
Power off the router for two mintes.
After two minutes plug the WAN data cable back in tight.
Plug the power cords back in the router and the POE.
Wait up to 6 minutes for it to properly reboot.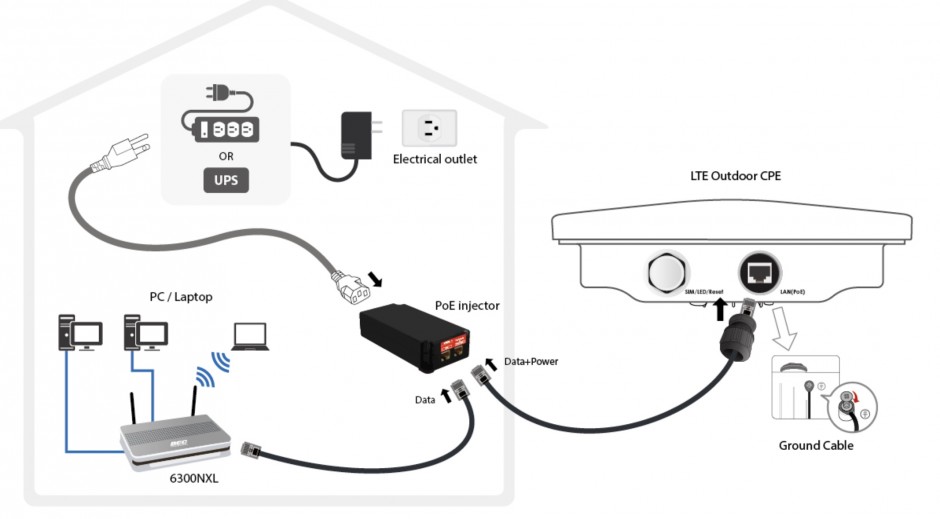 http://selfhelp.montanasky.net/speed-test
.