My Account Center
My Account Center
My Account How to....
How to log into your MyAccount Center
Security is the reason you should always update your credit card and banking info for our paperless AutoPay method at your MyAccount Center. The world has changed. No one should give thier credit card or banking information over the phone anymore.. too many people have been hacked and lost a lot of time and money with sharing this information out in public.

WE DO NOT want you to call and share your private bank and credit card data with us. This is why we have your secure MyAccount Center to enter it yourself, without a human ever seeing it, and it is enycrypted so prying hackers can never get to it.

Thanks for keeping your account private and secure. You can change your password often and anytime here as well as update your contact and text phone numbers.
Click on the My Account menu in the upper top right side.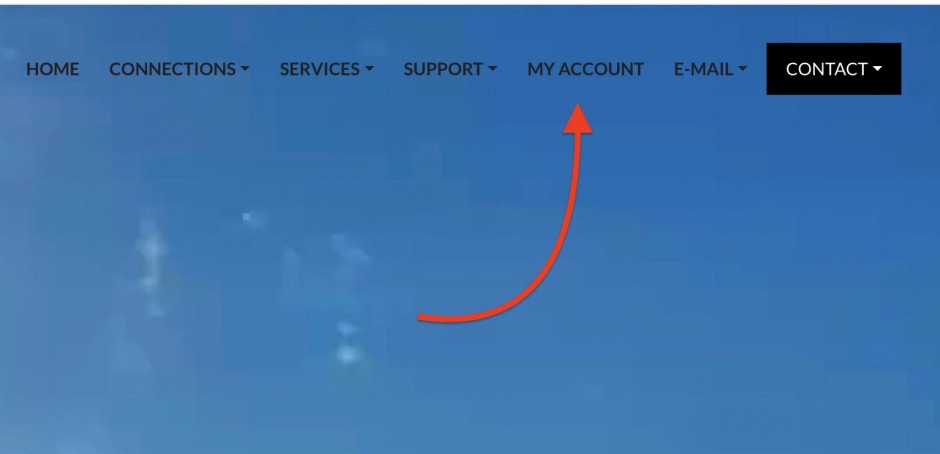 Now you will see the Account Center Login page.
Best way is to use your USERNAME. If you don't know it or your password, CLICK "Can't Login?" and fill out the form with your billing email address with us to send it to you.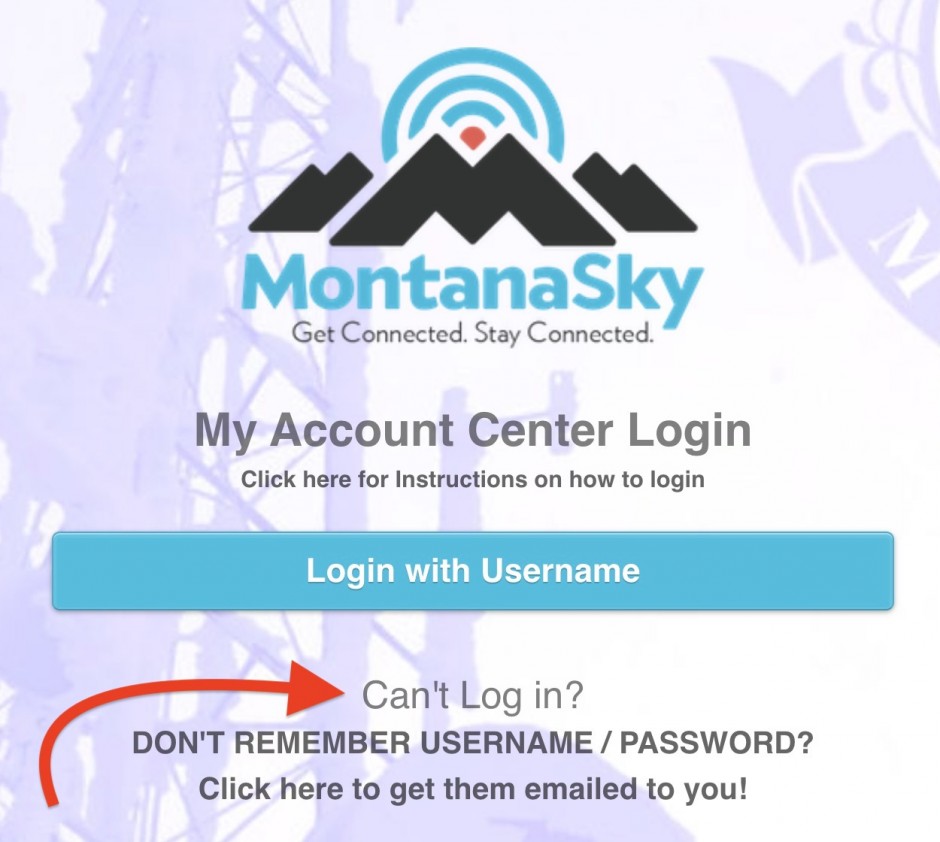 Check your billing email to find your USERNAME and PASSWORD. Then enter them in the Login with Username Box. You can COPY and PASTE them, too.
MontanaSky requires AUTOPAY and has for 20 years. You can catch up making single payments by check or credit card, if you need to, Otherwise when you have AUTOPAY set up, you only need to change those when you switch bank accounts or credit cards need date and CVV updates.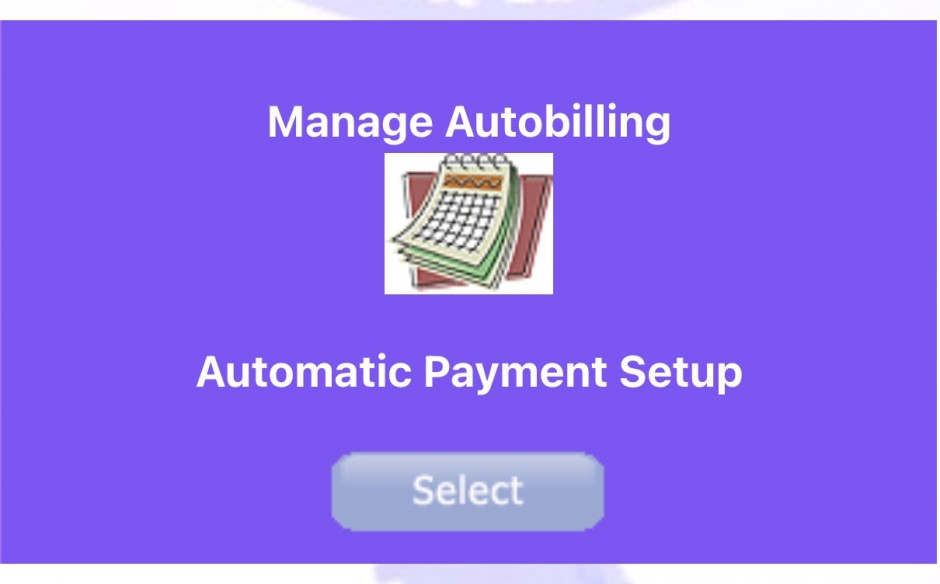 That's it!
Enter your data and account numbers without a human seeing them, Your account will pay automatically on the due date every month it is due,
.